Ground
Attention
This section currently is under development.
Physical Starlight and Atmopshere not only influences the "sky" but also materials.
Fog¶
How to add Fog to the materials?¶
Important
Since version PSA v1.2 fog addition is automated by a toggle button in UI.
Here is how to add fog to materials:
When Physical Starlight and Atmopshere addon is enabled, navigate to "Ground" tab.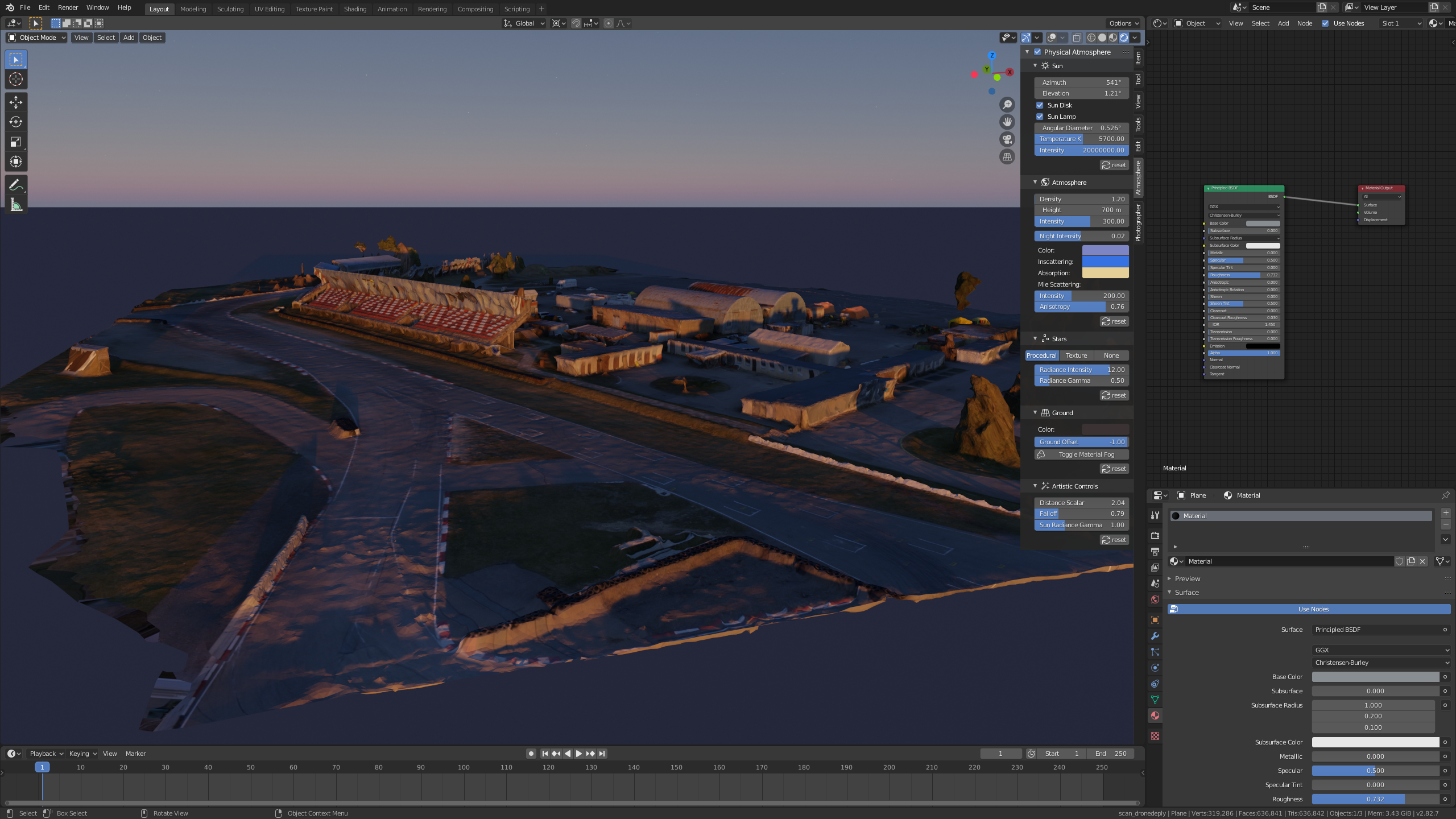 There is a Toggle Material Fog button, click it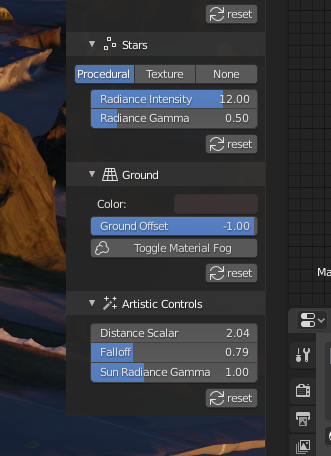 Now you have fog! It will add fog to all existing materials in the scene and also newly created ones. To remove the fog, click the button again.
Manipulating fog¶
Atmosphere Density, Distance Scalar and Falloff has the most apparent impact on the fog. You can find these controls under Artistic Controls.